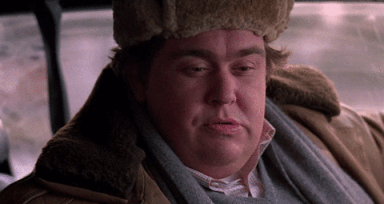 You want that big job and you're trying to get your customer to say those magic words:
YES!
Well, I'm here to say that you're doing it wrong. You need to get a NO from them.
Better yet, you need to frame your question so they'll tell you NO.
In other words, you need to ask no-oriented questions.
Instead of trying to get your customer to commit by saying yes, get a no commitment instead.
Here's an example of what I'm talking about.
No-Oriented Questions
Example 1
"Do you have a minute?"
Think about when someone that you don't know calls you and asks this question. I guarantee you that you don't have a minute and your answer is definitely no.
But what if they asked this?
"Is this a bad time?"
You are much more likely to say no in this situation and that would open up at least a short dialog.
This is the beauty of the no-oriented question.
Getting your customer to say 'NO'
Let's use this in a few common situations that us contractors find ourselves in.
Example 2
"Would you like to sign a contract?"
Your customer does not want to answer yes to this question. Even if they are ready to commit.
But what if you asked it this way?
"Am I crazy to think you guys are getting close to signing?"
If they are close, they are going to tell you no. And that's a good thing.
Ok. One more example of how to use this in your own business.
Example 3
"Can I get the final check from you before we leave today?"
Again, your customer is reluctant to commit to this and this question may even cause them to make an excuse of why they will pay you later.
Instead, say this:
"We are planning on being completed today. Is there anything that would prevent us from getting the final payment before we leave?"
You're much more likely to have a cooperative homeowner in the second scenario.
Conclusion
Try to get NO commitments rather than yes's.
Further, think about how you can apply this technique in your business and work on some questions ahead of time. Once you're put on the spot you're going to default to whatever you've practiced.
Then, when you think of some of these questions, am I assuming too much to think you might share some in the comments?