Check your website in two quick steps
You know that sense of pride that you felt when your business website went live? Yeah, me too.
It's like your business is taking a big step and becoming more legitimate.
The site is all yours and even has your logo on it.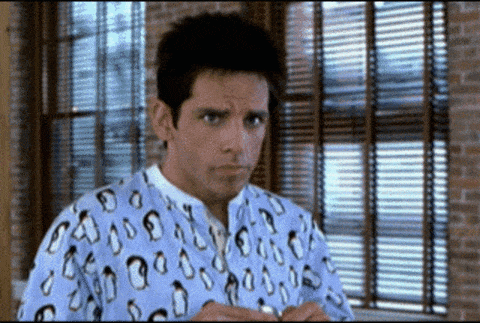 But over time, you may realize that people aren't finding your website unless they knew about it already. For instance, they saw it on your business card.
This leads to this problem:
People have to type your business name in to Google Search to find your website
How do people discover your business if they have to know your business name first?
A website that looks good isn't enough
A lot of times, all people worry about with a new website is how it looks. This isn't necessarily a bad thing either.
But there is more to website life than simply looks. In fact, being found and getting calls and emails from potential customers is better- a lot better.
In fact, I would take an ugly site that gets calls and emails over a good-looking site that no one sees any day.
You gotta help Google out
There are places on your website that Google looks to for information about what you do.
In these places, you need to be very clear about what it is that you do.
After all, if you do a Google search for "seafood near me" you want to see businesses that match that query and not general restaurants like McDonald's and Pizza Hut.
So, you're not a general contractor. Instead, you do tile installation or bathroom remodeling.
What you do and where you do it
Further, you need to be clear about your location. People in Omaha Nebraska don't care about the seafood place in Trenton New Jersey.
If Google isn't sure about where you work then it won't put you in the search results.
In summary, your website needs to be very clear with Google about what you do and where you do it.
So, how do you make sure that Google knows what your website is about and where you work at?
The very, very basics of SEO
Let's go over the very basics of getting found. First, I want to be clear on something:
Having this doesn't guarantee that you will get found
Not having this pretty much guarantees you will never get found
I'm going to throw two technical terms at you. Don't be afraid and don't tune out. This is really simple even though it sounds like it isn't. The two terms are:
title tag
meta description
Still with me? Good!
Title Tag
The title tag is just a short description of what your website is about.
We need to check what your title tag says on your website.
You can kind of do this on mobile but it's best if you use a normal computer with a proper web browser.
First, bring up your website on your computer.
Next, take your mouse and hover over the tab at the top.
There should be a small window that pops up with word(s) on it
What do they say?
Meta Description
The meta description is a little bit longer description of what your website is about.
The process for finding your meta description is a little bit different and involves a few more steps. But bear with me:
Somewhere on the homepage of your website, right click your mouse
Scroll down on the menu to 'View Page Source'
This is going to bring up another page with a bunch of small print
Hit [CNTL+F] keys
This will bring up a small search box
Type 'description' into this box
Now you'll see the word(s) 'description' highlighted on the page
Look at the text in quotes immediately after the top highlighted word
What do they say?
How not to get leads with your website
If your meta title and/or description just say "home"- that's not good and you're not getting any calls from your website.
If it just has your business name then that's not good either.
These are the areas that Google checks to see what your business is about. Remember what's supposed to go here?
What you do
Where you do it
If you don't have the task that you perform and a location then you are not getting found on Google search.
How do you fix this?
Title tag and meta description length
Well, now that you know where they are and what they say- how do you edit them?
Before I show you how to edit the title tag and meta description there's something you need to know:
Meta title length
See, you can't just throw in a bunch of keywords about what you do and where you do it. In fact, the title tag is limited in the number of characters you can put in there.
According to Moz, a company that makes SEO tools, the title tag is supposed to be no more than 50-60 characters. The reason there's a range is that, for example, the letter O takes up more space than an I.
Here's a simple word counter that you can use to make sure your title doesn't exceed 60 characters.
If you go over, Google will just cut your title off and it will lose its effectiveness.
So use the title space wisely. Don't put a lot of extraneous or "fluff" words in. Stick with the basics of what you do and your city name.
Meta Description length
The meta description is where you can add some more details about what your business does.
Here your meta description can have up to 155-160 characters, according to Moz.
This is also readable in the search results so you want to make sure that you are saying something in complete sentences as real humans will be seeing this.
You also want to persuade real people to click on your site so make your meta description have both your tasks and locations as well as be appealing to humans.
How to edit the meta title and meta description on your WordPress website
So, here's how to edit the title tag and description on a WordPress website. If you have a different type of website then this information won't translate over perfectly but the principals will probably still apply.
First, log into the admin panel of your website
Click over to the Dashboard
Find 'Appearance' in the menu
Click 'Customize'
Then click on 'Site Identity
This takes you to two boxes where you can edit both the site title and description
Don't forget to hit the 'Publish' button to save your work.
In summary
It's not enough to have a good-looking website. Your website needs to get found by your future customers.
Having a title tag and meta description with the services that you perform and the cities that you perform them in is a critical first step to getting your site to show up in Google search results.
Hopefully, you have actionable steps that you can take to make that happen.
Once you start getting calls then you can work on overcoming pricing objections and your negotiation skills.
Questions? Let me know in the comments.