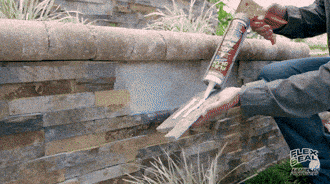 How to tile outdoors
You know what has a high failure rate?
Floyd Mayweather opponents (until recently)
Trying to call the bottom on Bitcoin
Outdoor tile installations
A few years ago, one of my local reps told me that outdoor installations were his #1 issue in the field. More than grout!
I found this shocking considering his territory was the wet & cold Pacific Northwest climate that doesn't have an overwhelming amount of tiled outdoor decks and patios.
The secret to a lasting outdoor tile installation
The latest issue of TileLetter tackles this very subject of outdoor systems. How to succeed and where to use pedestal and bonded installations.
It calls on the expertise of four experienced industry insiders:
2 consultants whose job it is to look at failed tile installations (they've seen a lot of failures)
2 experienced tile contractors that have installed projects outdoors
A lot of people think tiling outdoors is just like tiling indoors.
Spoiler: It's not.