Last month, it was announced that Brad Denny of Nichols Tile in Tennessee would be the new executive director of the Ceramic Tile Education Foundation, the organization behind the Certified Tile Installer (CTI) program.
So, I got to wondering what his plans are for CTEF going forward. That's when he revealed his intricate scheme.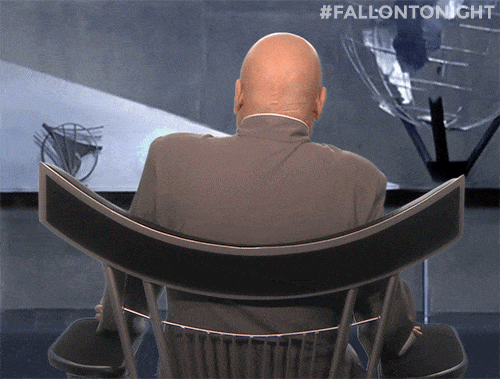 The Plot to Take over the (tile) World
The hallmarks of CTEF are the CTI test and the ACT (Advanced Certification) test. The CTI test is in the process of being reignited nationwide and a rollout for some Spanish-speaking tests is in the works for some test markets.
Additionally, the ACT program is finally going to begin to shift into high gear starting in 2022.
What is the ultimate goal? Very simple: to have a highly qualified, well-compensated, and reliable tile labor force. Yes, this might sound lofty but elaborate schemes plotted in secret lairs usually are!
What can you do?
Brad outlines several steps that you can do to help the cause:
Become certified
Hire certified installers
Spread the word about certification
Host a test that certifies installers
Become an evaluator
For manufacturer's and distributers, incentivize certification through discounts, warranties, etc.
Remember, these are simply the highlights of our conversation. The full transcript of the interview is below:
---
Full interview with Brad Denny, Executive Director of Ceramic Tile Education Foundation
Note: text was lightly edited for formatting and to clarify what the heck FTBK is
What does an executive director of CTEF do?
That's a great question, Jim, one where the answer might change like the weather! Coming from a family business background, this isn't much different…I am putting on different hats to wear as needs arise at the moment.
However, I am really trying to see the organization from a very high altitude and consider where it has been, where it is at, and where it is going. I am getting up to speed on many different necessities including understanding our website, CRM, budget, the educational processes, and of course, evaluations.
My overall goal is to help solidify processes with our team that can be duplicated and trusted for the future of all our programs. Along with that, we continue our efforts now with educational programs, certifications, fundraising, and participation with other organizations to make sure CTEF is continuing to meet the needs of the tile industry by being the best stewards of our support system.
The position comes with an incredible team of Scott Carothers and Cathey McAlister that are already working diligently on these items, and as I am coming along to understand them and lend a hand where needed to put action to them, I am also responsible to bring a new perspective on how we might be able to modify existing efforts or create new ones to address the future.
My biggest push at the moment is to create more opportunities for installers to certify their skills through third-party assessment, the Certified Tile Installer test.
Is this a full-time position?
It is definitely a full-time position. It would be difficult to give this position the time it needs and have divided interests, and I can attest to that.
To be fair to my previous employer, I am assisting a few hours each week with them until the summer to help guide projects I initiated, but in May I will be completely dedicated to CTEF.
What are the plans for 2022?
It is going to be an overwhelmingly exciting year! We are working on having CTI test dates and locations on the calendar by the end of 2021 that target the entire nation, at some pretty cool places with really great people, a few in Spanish!
Our educational offerings have expanded to have more Understanding & Installing Ceramic Tile/Mortar Shower Base & Waterproofing classes, at least one Inspection class with an additional week available if the first fills up, and we are working on building the structure and curriculum for a few different new classes in the latter half of the year.
At some point, we will need to take our classes on the road, and we have some promising possibilities on the horizon for that as well. Our website, blog, and FTBK [Fundementals of Thin-bed Knowledge, an education program for salespeople and other non-installers] continue to meet the needs outside of a structured classroom and will do so in the background throughout the year.
As this is all developing and working, we are also turning attention to the Advanced Certifications for Tile. We understand the desire to have a third-party evaluation on particular, more advanced, aspects of an installer's skillset is growing, and we want to meet that need by having ACT test modules in some places around the country. Stay tuned!
It should be a busy and fruitful year for the tile industry, particularly the installation community. Don't forget to keep an eye out for what we will be doing at TISE and Coverings this year too!
What is the longer term vision for CTEF?
We want to see the CTI and ACT programs grow to meet the needs of the consumer, where a basic understanding of methods and standards is something all installers are capable of doing and are actively using to satisfy the demand for skilled, qualified, labor, and any specialized abilities an installer has are recognized and compensated for.
We also want to address the skilled labor shortage by meeting the educational demands of future installers to learn, develop, and practice their craft.
Aside from installers, the A&D community, manufacturers, builders, flooring store owners, industry salespeople, and other related positions attached to the tile industry are also in need of expanding their knowledge and CTEF has the distinction of being the only independent, non-profit, source of tile industry methods and standards training and education.
We plan to be the best educational institution for the industry and proctors of the certifications for the industry, well into the future with a much bigger footprint.
For those that want to help, what should they do?
That's a relatively easy one to answer!
If you are an installer, support the program by becoming part of the program. Our biggest cheerleaders to help the industry win the game with identifiable qualified labor come from the mouths of CTI's and ACT's. Register today for your test!
If you have installers or utilize labor as part of your business model, use CTIs/ACTs for the projects you want done well without callbacks and headaches.
You can even host a test for those in your sphere of influence and support their development to be the best craftspeople for your projects.
Creating a company structure that fairly rewards those with certified skills will allow you to market them and plug them into the best projects. Contact us about being a host or finding qualified labor.
If you are a manufacturer, consider all the ways having great installers helps your business thrive, then consider what resources you can commit to supporting an entity that is championing the things that help you thrive. We need tangible items and funding to keep the foundation moving forward…any and all support forms are appreciated. Reach out to us and we can discuss our needs!
If you are already certified and would like to support us, as we consider more ways to market you and enrich your standing as qualified labor, don't forget to tell others about the program. Some of our certified installers also become evaluators and we would love to expand our footprint around the country. We would love to chat about that process and see if you would be a good fit!
If you don't fall into one of these categories or aren't familiar with who we are, yet agree with our mission to make the tile industry better through more qualified and educated people, please visit our website, and learn more about our organization and ways to support us!